Cheer
Reasons to be cheerful!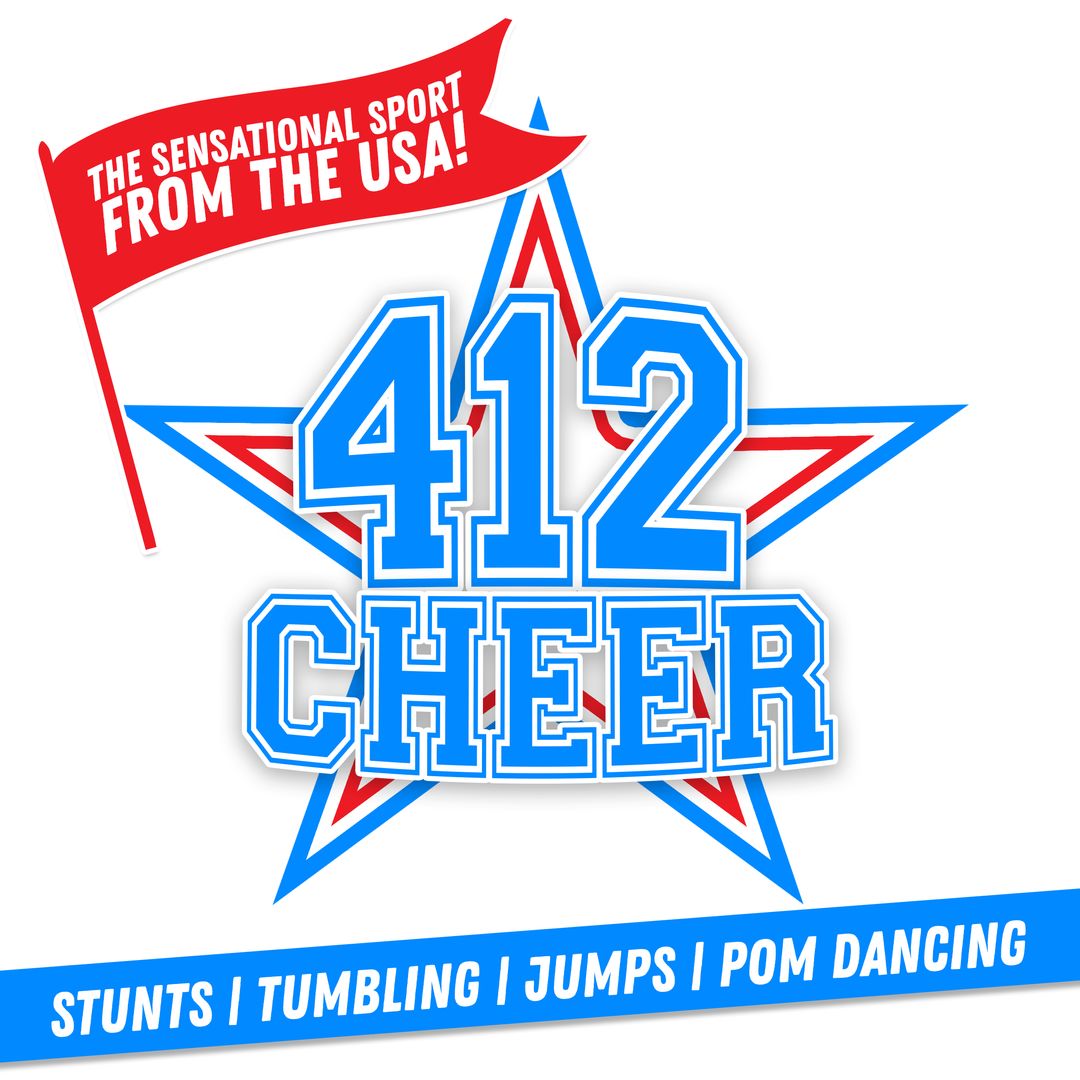 412 Cheer is a high energy, squad based, performance sport that is athletic, artistic and acrobatic!
Cheer is a sensational sport that is sweeping the USA and now it's being delivered The 412 Way!
Think of it as a cross between dance and gymnastics… it involves our athletes creating wonderful routines involving tumbling, stunts, jumps, pom dance and cheer segments.
This is an inclusive and accessible sport lead by our qualified BCA Cheer and ADC Pom Dance coach Ella Daley.
Our coaching focuses on building strong, well-rounded athletes who love to be creative and have fun!
Open to students Year 1 and above, our Cheer class caters for all abilities and is divided into mini-squads based on age and experience. This allows all our athletes to progress and be inspired as they work towards performing as an entire squad.
While some skills are individually developed, such as tumbling and pom dance, there's lots of collaborative teamwork to create stunts, jumps and synchronised displays.
412 has a whole host of professional equipment for our athletes to use. This includes a huge inflatable tumble track, 8 air tracks, air blocks, mini-trampolines, a trampette, pom-poms and much much more!
Our state of the art facilities and equipment make 412 a safe and dynamic environment to Cheer in!
The 412 Cheer Squad will get to perform to the public and show off their scintillating skills and dazzling displays!
ADDITIONAL INFORMATION
Clothing needs to be suitable and practical to do Cheer in. All students are barefoot in class. Students should bring a drink.
412 Cheer is about having fun, learning with a smile on your face and making friends! All the above is a guide to help us give your child the best experience we can! Get in touch if you'd like more info or to discuss options.