Gymnastics
Flipping amazing!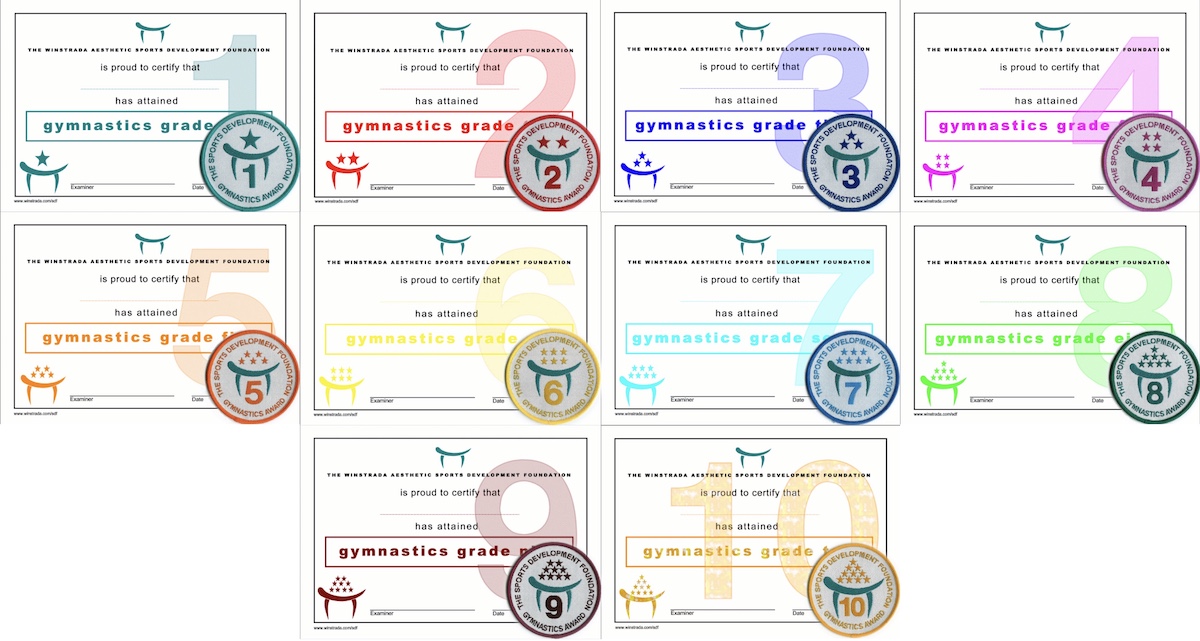 Our brilliant gymnastics lessons are incredibly popular and open to all abilities! We take gymnastics students from the age of 3. We have all the equipment you would expect at a top gymnastics club. This includes a huge tumble track, 8 large air tracks, vault, air blocks, air rolls, crash mats, trampette, springboard, incline wedge, floor beam and many more all set up and ready to go!
Students develop a diverse range of skills through working on tumbling, vaulting, acrobatics and display work. It's a great way of keeping fit and having fun!
We follow the Winstrada badge and award scheme for motivating and rewarding progress and effort. Winstrada is the international body for the promotion and development of recreational and therapeutic gymnastics.
Students can enter the scheme and be rewarded with a badge and certificate or simply attend lessons and participate – the choice is theirs!
The Winstrada programme comprises of 10 levels or grades, Grade 1 is the most basic and Grade 10 the most advanced.
A student can start at any level based on their ability. They do not have to have done all the badges that precede it!
Additional Information
Clothing needs to be suitable and practical to do gymnastics in. All students are barefoot in class. Students should bring a drink.
412 Gymnastics is about having fun, learning with a smile on your face and making friends! All the above is a guide to help us give your child the best experience we can! Get in touch if you'd like more info or to discuss options.